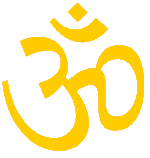 Advertisements:
---
In memory of Erskine Scott Wood
GOD IS AMUSED
The stage is set on cloud nine- God's abode. He is seen once again caring for his garden, watering his portulaca and happily humming to himself parts of Beethoven's Missa Solemnis.
Peter comes running in and bumping his shin on the arm of the lounge chair. He is heard to shout "God! Damn!

GOD: Peter, Peter you must be careful or those earth people will be picking up that phrase of yours.

PETER: Yes, I apologize G-d, but Hellfire and Damnation, that bloody well hurts!

GOD: Peter - Peter! Now what have you come to bother me about?

PETER: I wanted to ask you why you created such a damnable place as earth. It seems to be nothing but pain and suffering down there. Oh yes, there is so much beauty and love also, but anyone with half an eye sees so much suffering. Everyone is complaining about something. Even the wealthy. They all complain. No one is satisfied. Now they are complaining about your Newsletters G-d.
You should hear the prayers I have to listen to…….and now I am receiving these letters of dissatisfaction with you for treating Jesus the way you do.

GOD: ….Then why do you listen to them? You know I can do nothing about it….. Peter don't you realize I created Evolution. It is the process of change and mutation and growth. Otherwise how could I amuse myself.
Why it would all be the same old tawdry mess from one millennium to the next. How boring. Why I go on so much about the various religions is not because they are wrong. After all I created them through man himself, but they have become stagnant….why the fundamentalists are hanging on to some of the old, but at the time, necessary rules I laid down centuries ago. Times change…evolution …yes evolution….they must let go now and learn to let their minds evolve. As for how I treat my Son, I wish they would be a little more severe with their children. The pendulum has swung way over to the left Peter. Far too much leniency. Oh well , the pendulum will swing back again to the right. It is my Law of Opposites.
In regards to religions Peter, can't you see how the fanatics have been allowed to pervert the message for their own ends? Some of the great leaders, yes even President Clinton realizes that the bridge has to be crossed between the various races, religions and cultures. People have to be treated more kindly, and with respect while still retaining a sense of their own racial and religious identities .. but…it is all just talk….it won't work.
In this millennium I am evolving the human brain so that it will be able to transcend the early beliefs and gain a direct experience of what Oneness really is. Already I have guided the scientists, who just in this last 4 years, discovered small nodules in the brain , which on being flooded with hormones allows one to enter other worlds of reality.
It has always been so for the Yogi….but now it will become universal, I gave them an inclination of what happens by allowing certain drugs to do the same thing, but in a very modified way. I am bringing about changes Peter and these letters are just to let them realize, that to get to me, they must do more than what the old time religions taught. They have to ease up, let go, and let me handle it. I will do it all for them if only they would be still ….just be still. Still the body and the mind.
Now what teaches stillness and quietness better than anything else? Why Yoga of course.

PETER: I realize that G-d, but still it is me that has to listen to these infernal prayers and read these complaining letters. I guess I do it out of boredom. They are almost as wild as some of those TV shows the earth people watch. I guess I'm hooked. But you know sometimes, it appears as though their prayers are answered, It's the damndest thing.

GOD: Oh! Another fallacy. It's like the toss of the dice. It's my Law of coincidentalism Peter. If you have 6 billion people praying and 400,000 seem to be answered, it is just all a coincidence, but to those 400,000 it really does appear like I answered them (much laughter).The apparent miracle would have occurred anyway, whether they had prayed or not. Then the word gets around, and hope being eternal, everyone thinks it will happen to them. It is for much the same reason people go to Las Vegas to gamble….only there, the odds are more heavily weighed in favor of the casinos….hummmm……but still, it is all coincidence. Some call it luck Peter. But it is really just my law of coincidentalism.

PETER: But if it makes them feel good to pray …what's wrong in that?

GOD: Ohhh …mmmmmmm…….. nothing…nothing… (laughing louder this time). Well yes there is something wrong in that. (very seriously) Religion , apart from giving a moral code and ethical behaviour to those earth people…when they were in dire need of it….escalated the power that Religions had become endowed with, and developed them to be the scourge of the earth, pitting one man against another…..mind you, I don't mind one bit, as I created the entire cosmos for my entertainment Peter. They are just adding to it , that's all. The power these religious leaders have had in the past centuries over the masses has been very corruptive, and I don't mind telling you, it is all coming to an end ….if not for their peace of mind, at least for mine. I can't stand the din of their prayers rising up to my heavens. They really do upset my Yoga practices Peter. How on earth can I have peace and quiet with all that racket going on.. Payers Bahh!
Listen to this Peter, all over the world they have prayer circles. People join hands together and they pray for one thing or the other , but mostly for peace, (hearty laughter) Now didn't my son tell them there would always be wars and rumors of wars? Of course he did. So why for My Sake, do they insist. There are 47 wars going on right now on earth. Small wars to be sure, nonetheless killing and plundering goes on. People are blind. They don't know this. Their prayer circles are all for nothing , but you know Peter the earth people are a guilty lot. They don't know where this guilt comes from, but in order to appease that guilt they get up to all sorts of charades…..and prayer is one of them. Yes it makes them feel good Peter, but it does put obstacles in the way of really coming back to me. One of these days I will tell you about that guilt….but not yet.

PETER: Why not now. I am enthralled at everything you say.

GOD: Well then answer me this Peter. Who are you?

PETER: Why I am Peter of course.

GOD: You see! That is exactly the answer I knew you would give, and that is why you are not ready to hear the truth…the whole truth Peter. No - go , leave me….I must practice my locust posture. It is not perfect yet.

Peter is seen leaving left stage scratching his head and mumbling…"..I know he is God but He really does confuse me…."

God closes the curtains on the patio, removes his robe, strokes his portulaca plant for luck and is seen assuming a perfectly balanced Locust posture. He quietly chants, "AumAumAum……….
The next chapters punctuate what is needed in order to "wake up."