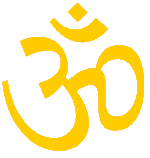 Advertisements:
---
CHAPTER 3
It's interesting how everyone bandies about karma - "It's my Karma." "It's their Karma." etc etc. We do realize there is cause and effect. That is obvious, but does Karma deserve so much attention?
KARMA
A great deal has been said and written about Karma, and as a result, confusion reigns supreme and only a few really understand the intricacies of this most obvious and yet subtle law - obvious in the sense that if you hit your fist against a brick wall, your fist will be hurt, yet subtle because what you did ten years ago, can come back to haunt you. Both these aspects of Karma are a direct result of our own actions and our own thinking.
Karma is best explained to Westerners through the Christian admonition, "As ye sow, so also shall ye reap." This is not a willy-nilly statement. Plant a rose seed, you get a rose. You don't get a daisy. When the going gets really rough, one often hears people complain, "Why is this happening to me?" Few ponder to think that they perhaps deserve what they get, no matter how bad it may seem.
Many people consider Karma as unjust because, in their view, it does not explain why innocent children suffer and sometimes, as a result of accident or disease, slip towards a slow, agonizing, early death. These people are puzzled as to why these things should happen to these children who are perfectly innocent.
The direct and obvious manifestations of the law of Karma as seen in the physical world are hardly open to argument: if you do hit your fist against a hard object, you are going to get hurt. Most people avoid such situations. This simple and clear understanding of Karma, however, fades as one delves deeper into psycho-spiritual levels of the mind to explore the murkier waters of the subtler expressions of this wonderfully non-judgmental law.
At the subtle level, hanging on to negative thought patterns or even dwelling on a single negative thought, will also have negative consequences under the law of Karma, since these thoughts become the seeds of your future destruction or harm. The mind may be viewed as a huge karma factory, which from early childhood up to the present moment, has been creating our lives for us.
It is interesting to note that in youth we may feel that a certain aspect of life is bad or negative. This very thought plants the seed of that "thought type" in our minds and this seed will at some future date manifest itself in your lives. However, since it may take years for that negative thought seed to bear fruit at the physical level, we may, in the meantime, have changed our minds and now associate good and positive feelings to the same aspect that, as youths, we once despised. In this case, when that negative thought seed does finally manifest itself in our lives, we no longer consider it negative and therefore do not feel that we have suffered the wages of Karma at all and in fact cannot even make the connection. Memory sees to that!. Naturally, the law works both ways and the reverse pattern also applies. This is why, so often, when we suffer, we cannot fathom what brought on the suffering and therefore complain, "Why is this happening to me?" Being totally devoid of all judgment, the law of Karma does not distinguish between what we consider to be good or bad.
To understand Karma, one must grasp the intricacies of the mind. At times, it may be normal and healthy to vent anger or even rage since this often induces the body to secrete hormones that keep body and mind in a healthy state of balance. What is unhealthy is to cling to that rage or anger. This can easily be seen in our previous analogy of the garden. To plant a seed is nothing in itself, as without water and sunshine, the seed is bound to die. The same can be said of a seed thought. If you plant the seeds of anger and then water them with your concentration and shine the light of your attention on those seeds, they will grow to become part of your Karmic pattern and will relentlessly haunt you, perhaps years later, for, as you sow, so shall you reap. There is no escape from this Spiritual law. One must therefore learn to become very attentive to one's thinking patterns to realize why life is the way it is.
Since the Karmic pattern at the subtler level takes a very long time to manifest itself in our lives, we are unable to make the direct correlation between our thoughts and our experiences, as easily as with the more obvious manifestations of the law of karma in the physical world.
Interesting things occur as one becomes increasingly awakened to the spiritual aspect of life. While we are fully absorbed by the outward extroverted aspect of the material world, the wheel of Karma grinds at an exceedingly slow pace, making it difficult for us to actually see the causal link between thoughts and experience, since the time between the thought and the manifestation of its effect, can be very extended indeed. As one becomes increasingly attuned to one's spiritual nature and begins to understand that our world of "objective reality" is nothing but a creation of one's own thought patterns, the wheel of Karma picks up speed and at a certain point, one realizes that there is an immediate negative response to negative thoughts.
As spiritual development unfolds further, the wheel of Karma continues accelerating, until cause and effect are so inter-related that it is difficult to distinguish the one from the other - the cause becomes confused with the effect and one is uncertain if what one experiences is an effect, that in turn is going to become a cause, or if it is the original cause and not the effect of anything at all. This is why it is said that a Saint or Master creates no Karma, since his causes and effects are so intimately intertwined and connected that he just IS, without creating anything.
According to the ancient Sages and Seers, we cannot break out of the cycle of our million or so lives without fully and completely understanding all its aspects. This means that should we harbour prejudice against others, because they have a different skin colour, for instance, the law of Karma must ensure that we gain full understanding of this and as a result, we will be re-born in another life into the same or a different minority group, where we will feel and experience first hand, the negative aspects of racism.
However, to what extent is the cycle of birth, death and re-birth true? Do we really live millions of lives? Or do we merely accept these age old thought patterns because we are perhaps unable to make any sense of what is happening in this life? Let us consider for a moment that there is only one life and that we begin it with a whole load of genetic karma dumped on us by your parents. Wouldn't it then not make just as much sense for us to have only one life time? Isn't it just a tad too easy to postpone to another life time, all the things we find difficult to answer or inconvenient to follow? This sort of passive thinking has led millions of starving, downtrodden, karmic believers to simply accept their lot with the sigh, "Oh, well, it is my karma." Does the law of karma leave us no margin of control over our lives and destinies? What about Free Will and Self-Determination?
The issue of Free Will and Self-Determination is elegantly simple. The True Self, the Atman, by its very nature, is geared to set us free, once and for all, in this one lifetime, but we will not listen. We shall come back to this topic later, when dealing with the law of synchronicity.
To be a victim of prejudice just once, is quite sufficient to understand prejudice as a whole. Whenever thoughts of prejudice arise, it is of utmost importance to understand where the prejudice came from, and then pass on to fully and completely understanding the prejudice itself, before totally and irrevocably discarding it. Some form of communicative and social interaction is generally required for one to feel perfectly at ease with a group or a person against whom one has long harboured prejudice.
Hate crimes as well as communal, racist and religious prejudice abound because people simply fail to realize that they will have to live through the same hatred that they now so prodigiously mete out to others. Life demands our full and complete understanding of all its aspects, before it finally lets us go. Such understanding comes either through the intellect or through direct experience. The other alternative, of course, is to die in ignorance. So take your pick.
Another subtle aspect of Karma is this: What we see in others is a direct mirror image of ourselves. This may be a little difficult to swallow, since so much of what we see in others, we do not like at all. Having severely suppressed these very same features within our own personalities, we find it impossible to recognize them within ourselves. However, when they are mirrored for us by someone else, we find it easy, if not downright enjoyable, to self-righteously look down on the very faults that we have suppressed within ourselves.
Before rushing to judgment, it is always wise to take a good sincere look at oneself first. If one looks deeply enough and sincerely enough, one will inevitably awaken to the realization of the deep truth of the words: "Judge not lest ye be also judged"
Karma, therefore, involves not only our actions, but also our thoughts and thinking patterns. In Karma Yoga, the principles outlined above are put into practice, to become an aid and precious tool for spiritual development.
Karma Yoga teaches us that we can make use of another extroverted aspect of Karmic law by ensuring that whenever we perform an action, any action, it is performed with love, and with no thought or expectation of any reward for that action. This means that all duties must be always performed selflessly and with love. The results of those actions will take care of themselves, and we should be totally unconcerned about them. Our only concern should be to love the very act of doing. This is true Karma. Whenever a thought that is not based on selfless love comes to mind, root it out and discard it. All journeys must start with a first step and this should be the first step in Karma Yoga.
Synchronicity must not, however, be merely neglected, since it is widespread in nature. A sub-atomic particle just happens to move randomly here and there. However, when by chance it happens to synchronize with a wave by colliding with the wave (that is to say, it is in the same place, at the same time, as the wave), the presence of the particle is revealed. Without that synchronicity, the presence of the particle would not be detectable.
What does this mean? It merely means that things sometimes happen at random, without any reason at all. A tire blew on the truck just as you were rounding the corner. You collided with the skidding truck and were killed. Don't blame karma for everything. Just play it safe and do all your acts with love, without taking any interest at all in the results of your actions. This is Karma, safe, pure and simple. Take care of that, and the rest will take care of itself.